Philippa Waite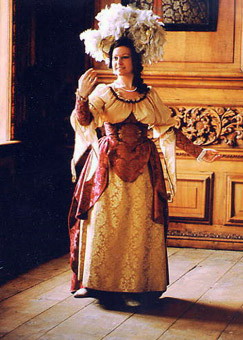 Philippa Waite is well known as a performer and teacher of Baroque dance. She studied with Wendy Hilton and taught for her at the annual Baroque Music and Dance Workshops at Stanford University, USA. Philippa is currently guest teacher of Period Movement and Dance at the School of Acting, Birmingham City University, and the Royal Welsh College of Music & Drama, Cardiff. She is Artistic Director of Consort de Danse Baroque and as such choreographs in the Baroque style for the company's productions; she also teaches, performs and gives lecture-demonstrations throughout the UK and abroad.
As a choreographer and reconstructor of historical dance, Philippa offers Period Movement and Dance workshops to schools, colleges, universities, conservatoires, musicians and theatre/opera companies, and is available as a consultant/choreographer for theatre, opera, television and film productions.
More details: professional experience.